UAE-IX increases service portfolio: GlobePEER Remote to Marseille, Blackholing, and DirectCLOUD available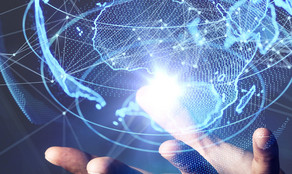 UAE-IX, managed by datamena in partnership with DE-CIX, has upgraded to the powerful DE-CIX Apollon technology platform to enable hyper-scalability and cloud exchange features alongside its peering services. As of now, the GlobePEER Remote service to Marseille, the DirectCLOUD service, and the Blackholing service are available.
Peer remotely in Marseille with the GlobePEER Remote service
Networks connected to UAE-IX in Dubai are now able to peer remotely at DE-CIX Marseille and reach over 80 additional networks. Marseille is one of the key European landing stations for a large number of international subsea cables and global Internet transit pathways. It is a major network hub where content and eyeball networks meet, and more than 90,000 IPv4 routes are available at this exchange. Connecting Europe with the Middle East, networks connected at DE-CIX Marseille can now also peer with over 70 networks in Dubai.
Reach 50+ cloud providers via DirectCLOUD
Amazon Web Service is now the first service provider at UAE-IX which is available directly via the DirectCLOUD service. In addition, you can reach over 50 cloud service providers in Europe and the US remotely.
Additional security features live: Blackholing and AS112 service
To fight DDoS attacks, networks connected to UAE-IX can now use the Blackholing service. Blackholing allows network operators to signal a blackhole by using the BGP BLACKHOLE community (customer-triggered blackholing). In addition, a dedicated Blackholing route server (rsbh) is available. Furthermore, in order to secure the DNS system, UAE-IX deployed AS112 project servers. The aim of the AS112 project is to create a web of DNS servers that catch reverse DNS queries for private IPv4 space (e.g. 192.168.0.0/16 and see RFC 1918). This will reduce the load on so-called DNS root servers and makes the DNS system more secure and robust against DNS DDoS attacks.
Building a multi-service interconnection universe
The technical upgrade is accommodating the continuous growth UAE-IX has been facing since its inception. With the new services, the exchange will become even more attractive for networks as well as enterprises, building a multi-service interconnection universe that serves as important hub for Internet as well as cloud traffic between Asia, the Middle East, and Europe.

The new services can already be ordered and Blackholing can be used. More information on the UAE-IX website about the services will follow soon.